Rent Storage
Rent a storage unit online today. Just browse our available units below and then hit the "rent now" button. This will walk you through a 3 step process where you:
1. Create your account and agree to the terms.
2. Enter your billing information.
3. Review and Confirm the rental information.
Once you have completed these steps you will be emailed some instructions on moving in. Please contact us with any questions.

25 Sq. Ft. (5.0x5.0x8.0)
Great for golf clubs, lawn furniture, coolers, Christmas decorations, seasonal clothes, etc.
50 Sq. Ft. (5.0x10.0x8.0)
Great for seasonal decorations, coolers, lawn furniture and other bulky items.
100 Sq. Ft. (10.0x10.0x8.0)
This is a good size for 2 beds, a couch, etc.
10.0x15.0x8.0
Good size for contents of 2 to 3 bedroom home. With plenty of room for a Christmas Tree.
10.0x20.0x8.0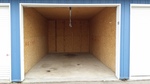 Suitable for the entire contents of a 4-5 bedroomed house / Business Storage